Expert Therapy and Compassionate Care
Our rehabilitation specialists believe in individualized treatment plans that support your specific needs and goals.
No matter what type of rehabilitation is best for your needs, you can rest assured knowing that Weiss Memorial Hospital's patient-centered approach will put your well-being first.
Need Help?
Get on the road to recovery.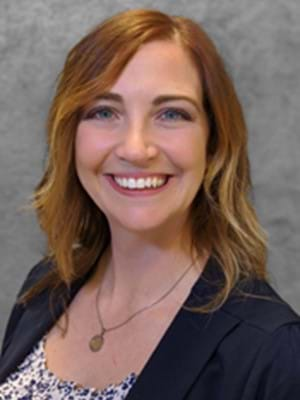 LeAnna Becker, PT, DPT
DIRECTOR OF REHABILITATION
LeAnna is the Director of Rehabilitation and guides the Rehab at Weiss team with her physical therapist experience in outpatient, acute, and inpatient rehabilitation. She received both her BS in Health Science and her Doctorate in Physical Therapy from Grand Valley State University in Grand Rapids, MI. LeAnna has been with the Weiss team for 13 years and her clinical interests include recovery after brain injury (such as stroke) and amputation. She values the Weiss culture of family, community support, and creative patient care. LeAnna enjoys visiting the botanical garden, playing board games with her family, and exploring new towns.
Tracy Alvarez, PT, MHS, OCS, CYT
PHYSICAL THERAPIST
Tracy dreamed of becoming a physical therapist when she was in high school. She loves studying anatomy, mechanics, and movement and sharing that passion with her patients and colleagues. She received her BS in Physical Therapy from Indiana University and her MHS in Physical Therapy from University of Indianapolis. Tracy believes in individualized care for each patient and uses combinations of manual work, therapeutic exercise, yoga, and creativity to tailor programs for each person. She is versed in inpatient rehabilitation and outpatient rehabilitation settings and helped create the pelvic floor physical therapy program offered at Weiss Hospital. Tracy is proud of the one-on-one care that the Weiss Rehabilitation Team provides to patients and the relationships created with patients and families throughout the years. Tracy enjoys teaching in the community, making music, and doing yoga with her family.
Vivian Bernal, OTR/L
OCCUPATIONAL THERAPIST
Vivian is a skilled occupational therapist with experience in outpatient, inpatient and subacute rehabilitation and has been a part of the Weiss Team for 20 years. She graduated with a degree in Occupational Therapy and Rehabilitation Sciences from The University of British Columbia in Vancouver, CA. Vivian's specialties and interests include outpatient rehabilitation, hand and upper extremity therapy, custom orthosis/splint fabrication, neuromuscular and stroke rehabilitation, lymphedema therapy, body mechanics/ergonomics training and wellness. She loves being a part of The Weiss Team and cares deeply about the community that Weiss serves. Vivian enjoys going to a rock climbing gym, playing the piano and eating thin crust pizza.
Nathan Brimm, PT, DPT
PHYSICAL THERAPIST
Nathan received his undergraduate degree in Kinesiology from the University of Illinois at Chicago and a Doctorate in Physical Therapy from the Northwestern University. Nathan believes in a joint partnership between patient and physical therapist. He feels this philosophy is important with helping patients attain improved quality of life post injury. Working as a physical therapist at Weiss, Nathan appreciates the diverse population the hospital serves. He especially enjoys working with patients after an orthopedic surgery and helping them return to their optimal physical potential. When he's not at Weiss, Nathan enjoys participating in casual sports and spending time outdoors with his wife and two young children.
Dan Harenberg, PT, DPT
PHYSICAL THERAPIST
Dan graduated from DePaul University in 2015 with a BS in Health Sciences and from Rosalind Franklin University in 2018 with a Doctorate of Physical Therapy. He enjoys applying concepts of strength and conditioning to patients across their entire lifespan. He is also passionate about improving the health, wellness, and human performance of young athletes. Dan especially enjoys working at Weiss with populations that have been underserved in healthcare. He believes in giving back to the community and lending a helping hand to those in need. Dan enjoys staying active in his free time through powerlifting, biking, and recreational sports. He is an avid sports fan and music connoisseur.
Katherine Hartmann, PT, DPT, ACE
PHYSICAL THERAPIST
Kat graduated from Northwestern University in 2016 with a Doctorate in Physical Therapy. She believes exercise, clear patient education and trust are the keys to achieving results in a patient and therapist relationship. In the treatment setting, Kat sees herself as a coach that helps people reach their goals of pain management, optimum function and resiliency. She particularly enjoys working with those unfamiliar with exercise, orthopedic injuries and vestibular disorders. She enjoys working at Weiss because of the supportive, down-to-earth, and welcoming environment it provides to a diverse group of people. Kat is a triathlon and marathon participant, personal trainer, and enjoys running after her two energetic kids.
Holly Phillips, PT, DPT
PHYSICAL THERAPIST
Holly grew up in the Milwaukee, Wisconsin area and received a BS in Exercise Science and a Doctorate in Physical Therapy from Saint Louis University. Holly has been practicing as a physical therapist in both inpatient and outpatient settings. She enjoys working at Weiss because of the wide variety of people she is able to meet and work with. She loves traveling and cooking.
Rachel Siepak, M.S., CCC-SLP
SPEECH-LANGUAGE PATHOLOGIST
Rachel received her BS in Communication Sciences and Disorders from Saint Xavier University and Master Degree in Speech-Language Pathology from Midwestern University. Rachel works with adult and geriatric populations with swallow, speech, voice, language, and fluency disorders. She works closely with each patient and family to develop highly personalized treatment plans that are rooted in evidence-based practice. She is competent in VFSS (videofluoroscopic swallow studies) and is certified in MDTP (McNeill Dysphagia Therapy Program) to provide individualized dysphagia therapy. Rachel is passionate about working with patients and families with highly diverse socio-economic, cultural, and linguistic backgrounds. She is a strong advocate for patients with limited resources and family support. With a drive for evidence-based practice, she spends her time outside of work listening to podcasts and researching articles relevant to the field.